Testimonials & Success Stories
Hesara 哈飒拉,
Secondary 1 Student
Join XUELIN in 2019
"During the end of year exam, I achieved an A grade in my Chinese. This makes me happy because during the 6 years in primary school, I did not achieve an A."
Discover our secret teaching strategy that helped Hesara finally achieve an A in Secondary Chinese.
Parent of 黄奕恺,
Primary 5 Student
Join XUELIN since 2019
"I will certainly recommend XUELIN to parents who are looking for focus small group tuition and also to develop interest for Chinese in their child."
Uncover Hong Liang's 2 key considerations for choosing XUELIN Learning Hub and how he enjoyed his experience with us.
Max 李宗真,
Kindergarden 1 Student
Join XUELIN 2020
"I think more importantly is really seeing that the teachers are so passionate and they really care about kids."
From gaining a genuine interest in learning Chinese to being exposed to a variety of learning instruments, find out why Max's parents choose XUELIN as their top Chinese tuition centre.
Claire 彭敏恩,
Primary 5 Student
Join XUELIN in 2016
"When I was in lower primary, my grades were pretty good. However, during my first exam in Primary 5, my results were less than desirable."
Find out the challenges Claire faced as an Upper Primary student and how XUELIN helped her overcome them.
Jessie王子菥,
Primary 6 Student
Join XUELIN in 2020
"Before attending XUELIN, my AL score has always hovered between AL 3 and AL 4. So I am really happy to have achieved an AL 1 in PSLE with XUELIN's help!"
Here's how XUELIN played a strategic role in helping Zixi reach peak potential during PSLE.
Robert Shacklock 安成,
Secondary 3 Student
Join XUELIN in 2020
"My teacher, Teacher Wang, helped me to improve my composition writing grades by leaps and bounds."
Find out how XUELIN played a part in An Cheng's composition success journey.
"I highly recommend XUELIN to anyone who is looking to build interest and confidence in the Chinese language. Regardless of what the student's current standard is in the language, I believe he/she will definitely gain and improve further under the guidance of XUELIN."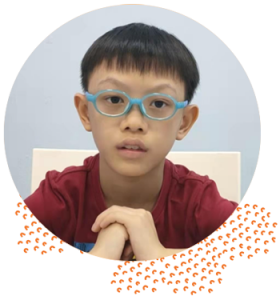 Usually, I will score 10-11 marks for my composition writing. With XUELIN's help, I achieved 13 marks! I am extremely happy and grateful towards my teachers.
My favourite teacher is Teacher Sun as she is stern yet patient and caring. She has helped me tremendously in comprehension, composition writing and oral. Now, my Chinese standards in these 3 papers have improved. Thank you so much, Teacher Sun!
I like XUELIN because I have also met a lot of new friends here. XUELIN has also played a huge part in improving my composition writing skills. I want to thank XUELIN because the teachers have helped me achieve good grades in Chinese.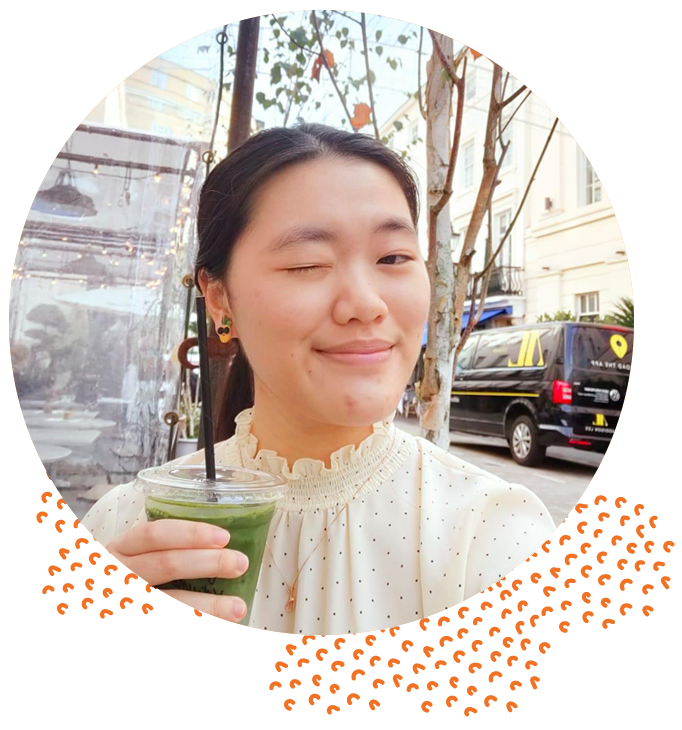 Methodist Girls' School.
Joined XUELIN since P2
I've thoroughly enjoyed my time learning at XUELIN. The teachers especially 王老师 really brought out the best in me and helped me exceed my potential. I have never met a teacher so encouraging or who has believed in me more than I have believed in myself. The teachers are always willing to answer my questions and see me for a consultation. They have truly inspired me to keep working on my Chinese language skills even after taking higher chinese at 0 levels and I owe my keen interest in the culture and language to XueLin .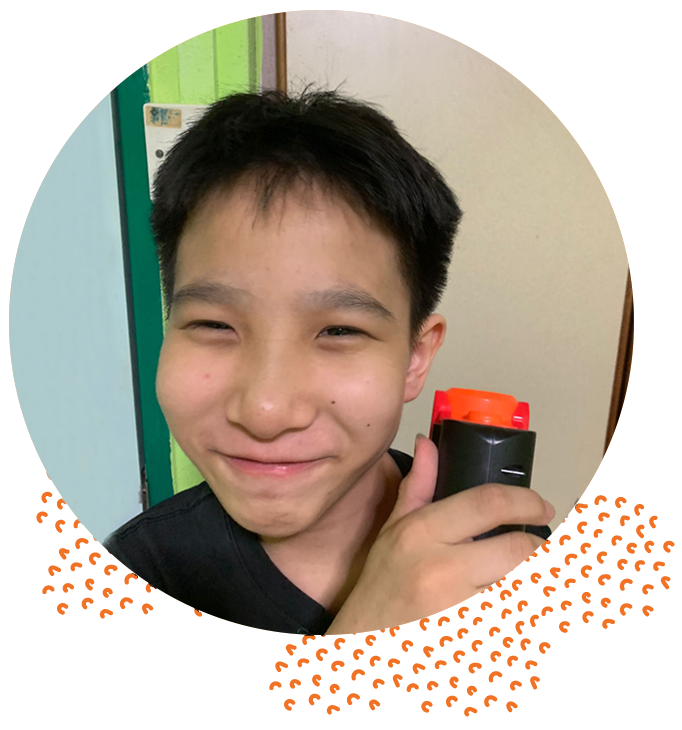 美雅小学. Joined XUELIN since 2017
My son is very hyper (ADHD). I sent him to a well known centre for 2 trial lessons but they rejected him as they said he can't sit properly. I chance upon XUELIN and sent him for 4 trial lessons, the Teachers and owners are all very sincere and I can really tell that they sincerely want to help my boy improve. Their class size are relatively small and I like that as teacher can better manage all the kids in class comparing to those big classroom setup. I am very thankful that they look beyond my boy's issue(unable to sit properly, short attention span) and focus in helping my boy improve his Chinese. Thanks & Thumbs up XueLin!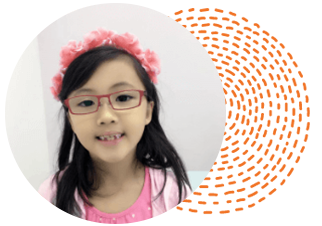 Alyssa Chew 邹彦颖, Primary 4 student
When Yan Ying first joined XUELIN, she had no interest in the Chinese language. Even with home tuition, her grades were failing, and she found it challenging to listen to her teachers. However, the XUELIN teachers were patient and encouraging, and worked with her to develop her interest in the Chinese language.
Within six months, Yan Ying began showing signs of change. She stopped her home tuition and began attending XUELIN classes twice a week. She became progressively invested in her own learning journey, and began scoring over 70% in her examinations. Amongst all her subjects at school, she performed best in Chinese. Her sister joined XUELIN as well at only Kindergarten 1, and they often attend XUELIN's special programmes together. Their parents are overjoyed with the progress, and hope to that their daughter's newfound interest for the language would serve her well.
"Within six months, Yan Ying began showing signs of change. She stopped her home tuition and began attending XUELIN classes twice a week. She became progressively invested in her own learning journey, and began scoring over 70% in her examinations."
Sec 4, ACS International 2020
I have been studying 'O' levels Chinese in XUELIN for the past 6 months and my Chinese has improved quite a bit, I think that what separates XUELIN from the rest is the teachers ability to teach the techniques to answer the question instead of teaching the answer to the specific question, that way the same technique can be used in a multitude of questions and still be applicable and flexible.
Choo Mae Sann, Secondary 3
Singapore Chinese Girl' School.
Joined XUELIN since 2017
"Attending classes at XUELIN Learning Centre has allowed me to gain a deeper understanding and interest in Chinese! Before XUELIN, I disliked Chinese asI was always confused and never understood it."
Find out why 王老师 is Mae Sann's favourite Chinese teacher to help her improve in her Chinese and adapt well in school.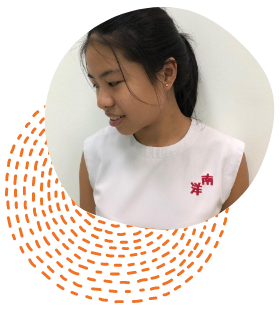 Nanyang Girl's High School.
Joined XUELIN since 2014
"Studying at XUELIN has given me the joy in learning Chinese and helped me understand concepts so much better than just based on school lessons."
From failing numerous Chinese essays to getting an A star during her PSLE, discover how XUELIN helped Zixin reach the gold standard for the national exam.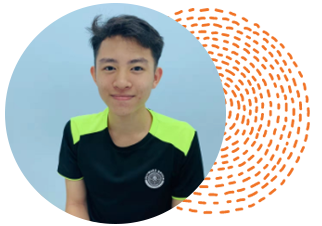 Ming Feng, Secondary 3 Student
When Ming Feng joined XUELIN, he was shy and kept to himself often. Additionally, he was also performing poorly in his oral examinations. He was reluctant to participate in class activities, and sometimes acted out. Undeterred by his behaviour, the teaching team at XUELIN ensured he received just as much support and positive reinforcement during lessons, and constantly encouraged him to integrate with the rest of the class.
In two years, Ming Feng became increasingly cheerful as an individual, and gets along well with his tuition mates. Additionally, he now passes his oral examinations with flying colours, and the team at XUELIN is proud of how far he's come on his journey.
Luo Yuan Zhen, Secondary 3 student
Yuan Zhen studies in an international school and when she first joined XueLin, she lacked the confidence to learn the Chinese language. Her school textbook was difficult to understand, especially with regards to the Classical Chinese segment. The teachers at XUELIN examined the situation, and decided to design a unique textbook exclusively for Yuan Zhen so that it'd meet her learning needs.
In two years, Yuan Zhen gained immense confidence in her ability, and more importantly, developed a deep interest for the language. Subsequently, Yan Zhen has topped her cohort multiple times for her Chinese examinations.
学好华语从学林开始


Let your child learn
the Chinese language
the XUELIN way.