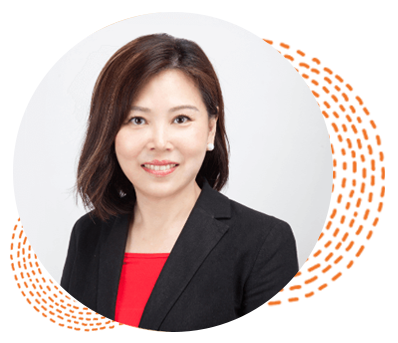 Ms. Eileen Ang
Principal & Chief Exploration Officer
Eileen's favourite quote is from this Chinese proverb:
"Knowledge that is not replenished diminishes every day."
如果知识不是每天在增加,就会不断在减少
That is why she spends her waking hours exploring new ideas that will allow her students to learn and replenish their knowledge of Chinese in ever better, faster and smarter ways every day.
She started XUELIN because she knows that Chinese is a difficult language to learn and many students struggled with it.  She also knows that having teachers who are passionate and professional will really help.
She often tells people that while investing in knowledge is a great thing, there is a right way and wrong way to acquiring knowledge.  That is why XUELIN doesn't just drill the students because Eileen knows that such an approach will kill their passion for the language.
She knows from research studies that people can retain more than 80% of what they learn if they are interested in the subject.  That formed the foundation of XUELIN's balanced pedagogy.
Wang Laoshi's favourite quote is from this Chinese proverb:
"If you are planning for a year, sow rice. If you are planning for a decade, plant trees. If you are planning for a lifetime, educate people."
十年树木百年树人
She dedicates her life to helping children attain excellence because she wants to leave behind a legacy that will have a positive impact on the world.  Wang Laoshi loves teaching Chinese because she enjoys the elegance, richness and subtlety of the language.
She doesn't see her job as work because she enjoys it so much, and that is why she is very, very selective about the teachers she hires.  She believes that if you love what you do, you will naturally become good at what you do.
Ms. Wang Qun
Principal & Chief Excellence Officer
Her dream is to enable all students to love the Chinese language as much as she does and that is what keeps her going every day.  When she is not teaching, she spends her time listening to parents, students and colleagues to learn more about what they need so that she can find smarter ways to help them achieve their goals.
Mr. Derek Gu
Chief Expertise Officer
Derek's favourite quote is from this Chinese proverb:
"To learn is to know one's ignorance."
学然后知不足
As XUELIN's Chief Expertise Officer, Derek's job is to ensure that the company's expertise across all the different departments and functions are at the top of the industry so that students can stay ahead of the learning curve.
He keeps learning tirelessly because he knows that knowledge will become outdated and if we don't keep up, then we are as good as being ignorant.
He also works very hard to enable all of XUELIN's centres to perform effectively and efficiently in terms of people and processes; online as well as offline.
Derek also believes that Chinese is a really cool language because it is not a one-dimensional language but a living language that has many facets and is constantly evolving over time.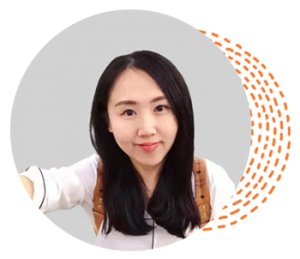 Ms. Han Xue
Chief Experience Officer
Han Xue's favourite quote is from this Chinese proverb:
"One cannot become useful without being educated."
玉不琢,不成器
As XUELIN's Chief Experience Officer, Han Xue's job is to help the company to integrate its Products, Processes and People into a well-oiled and cohesive entity that is able to deliver a delightful and seamless experience for students and parents.
She made a decision a long time ago to become an educator because education is like a grinding stone that sharpens the iron until it becomes a sword.
That is why she works hard to ensure that all of XUELIN's students exit the centre much sharper than when they first come in.  She believes that even perfection is something that can be improved on.
She also believes that the learning of Chinese is something that will benefit students at work and in life; and it is not just for the purpose of getting an 'A' in examinations.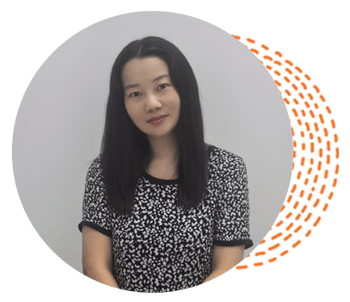 Ms. Chao Yee Chen
Chief Examinations Officer
Yee Chen's favourite quote is from this Chinese proverb:
"Learning without thinking is wasted work; thinking without learning is dangerous."
学而不思则罔,思而不学则殆
As XUELIN's Chief Examinations Officer, Yee Chen focuses on developing a balanced curriculum that is based on the MOE syllabus but incorporates the critical XUELIN elements of being holistic, contextual and non-bilingual.
She believes that the balanced curriculum is important because it allows students to score well in examinations but at the same time foster a lifelong love for the language.
According to her, excessive drilling kills the student's interest and is akin to thinking without learning anything which is dangerous.
Yee Chen's single-minded goal as a teacher is to give students the tools that will allow them to soar like an eagle in the endless world of the Chinese language.
Ms. Sun BeiBei
Chief Experiments Officer
BeiBei's favourite quote is from this Chinese proverb:
"I listen and I forget, I see and I remember, I do and I understand."
闻而忘之; 见而记之;行而知之
As XUELIN's Chief Experiments Officer, it is her job to research and develop innovative new teaching methods that can be integrated into the company's curriculum to increase students' interest in the lessons.
She knows very well that if the students are interested, they will participate in the lessons actively which means they will be doing rather than just seeing or listening.
This is a tiring and never-ending process but BeiBei throws herself into the work because she truly believes that it will benefit the students tremendously.
BeiBei also believes that a good Chinese teacher must have a strong sense of care, love, patience and responsibility to ensure that students learn well and enjoy the process.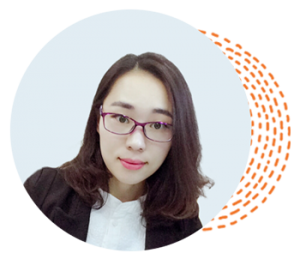 Ms. Sa JunYing
Chief Expression Officer
JunYing's favourite quote is from this Chinese proverb:
"Do not be disturbed at being misunderstood; be disturbed at not understanding."
不患人之不己知,患不知人也
As XUELIN's Chief Expression Officer, JunYing spends her every waking moment thinking and rethinking about how the brand can communicate its ideas and innovations clearly to all stakeholders at every online and offline touchpoint.
To her, the first step towards expressing oneself clearly is to understand the other party's point of view, hopes, dreams, fears, likes and dislikes.  She believes that if we do not understand the people we are trying to communicate to, we have no hope of being able to get our message across.
JunYing also believes that the best thing that we can do is to always say what we mean and always mean what we say because this builds trust and credibility, and these are things that take a long time to build but next to no time to destroy.
Li Xiaolei loves teaching because when you teach, you also learn a lot in the process and both teacher and student will grow as a result.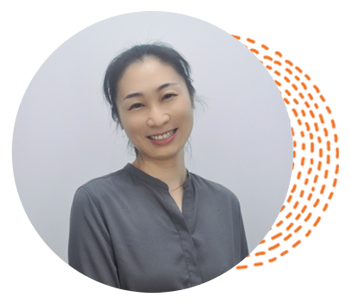 Jiang Lai believes that to be a great teacher, you have to learn relentlessly and teach tirelessly to create a cycle of continuous improvement.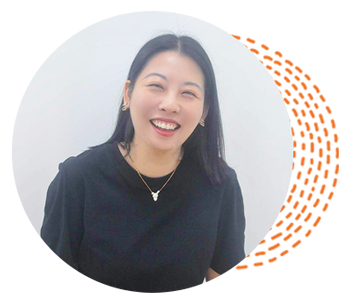 Cui Yan believes that effective teaching can only happen if we spend every second wisely and patiently to impart the right kind of knowledge to students.
Liu Bo's approach to teaching is based on making lessons fun so that students will become more engaged which will turn them into active learners.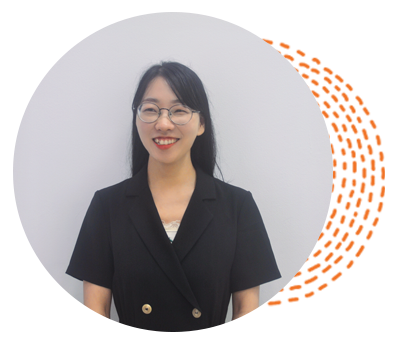 Zhang Yu believes that Chinese is a wonderful language that can open up many possibilities if we put our heart and energy into pursuing and learning it.
LinYan believes the journey of a thousand miles begins with the right first step and works hard to ensure that students start their lessons on that right step.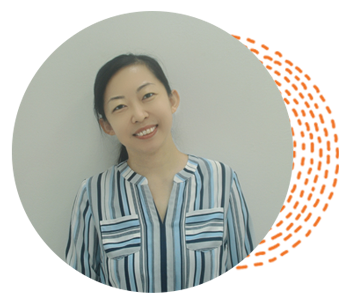 Song Quan believes it is never too late for anyone to learn and master Chinese because there are just many different ways to learn the language.
Wanyi believes that if you have already decided that Chinese is torture, then it will be torture but if you keep an open mind, it will surprise you pleasantly.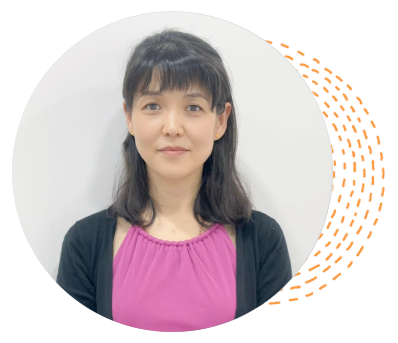 Yuxin believes it is not difficult to learn Chinese if students see a real purpose to it and that is why she works hard to help them recognize that purpose.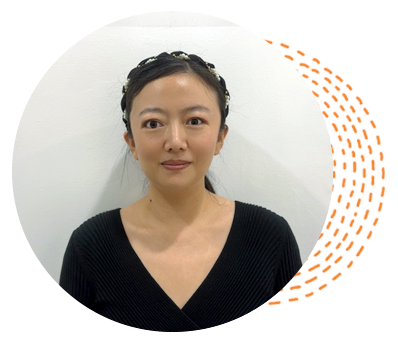 Lu Shasha sees Chinese as the golden key that allows students to gain the wisdom of the East that has been built up over so many generations.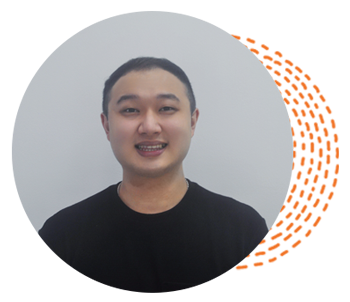 Samuel sees the learning of Chinese as a doorway to enter and experience another world with a long and strong heritage that is simply different.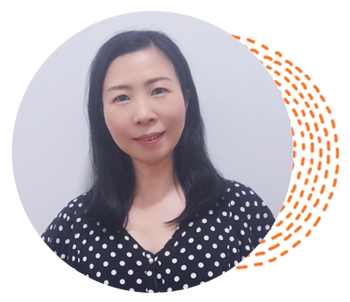 Wang Li believes that a teacher who teaches Chinese with his heart will open students' hearts to the language and foster their love for learning Chinese.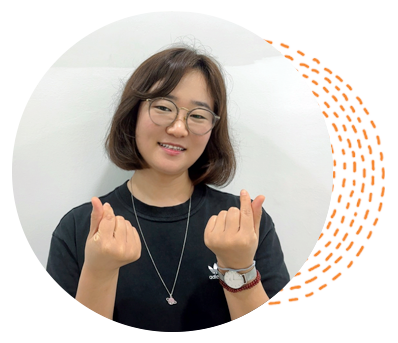 Qi Qige sees every student as a seed that is full of potential and her job is to nurture that seed wholeheartedly to help it grow to its fullest size.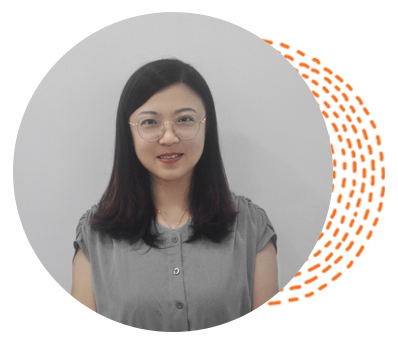 LinYan believes that the key to success is the right attitude and good habits. That is why she encourages all her students to form good attitudes and habits.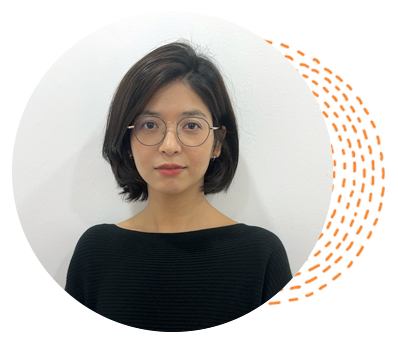 Wang Yu believes the key to learning Chinese effectively is the rapport between teacher and student and that is why she focuses on building this bridge.